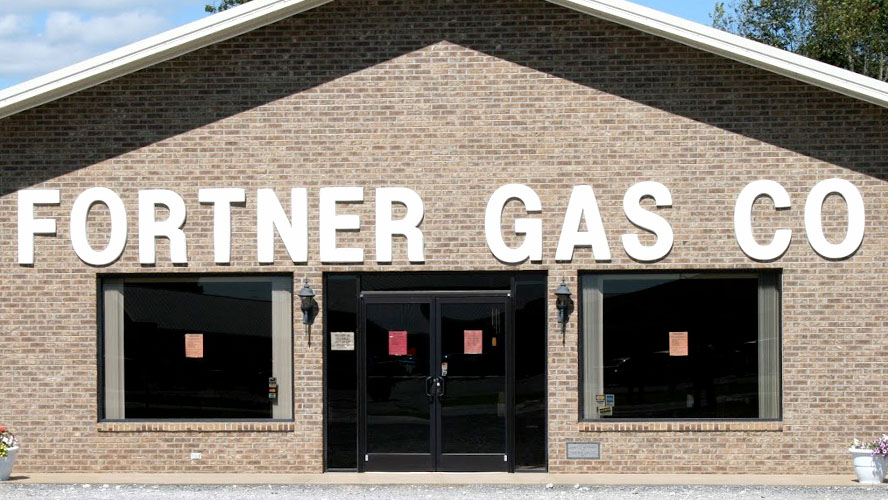 A full service propane business, Fortner Gas Company serves residential, commercial, and agricultural customers throughout western Kentucky and parts of western Tennessee. Besides propane services, the third generation family business also sells room heaters, gas fireplaces, stoves, and outdoor grills.
What sets Fortner Gas Co. apart from most other propane companies is that its service doesn't stop at the tank; the company also offers a worry-free propane tank lease by which it maintains the tank, eliminating customers' liability and expense of owning and maintaining a tank.
Fortner Gas Co. also has the expertise and skilled team to run gas lines from tanks to buildings, install gas lines inside homes, and install and service appliances.
The Challenge: Business Software That Couldn't Keep Up
Because of the diversity in services and an all-in approach to serving customers, Fortner Gas Co. has successfully grown through the years. Unfortunately, the administrative and operations management software it was using wasn't equipped to accommodate that growth.
According to Shane Fortner, Operations Manager at Fortner Gas Co., "We had been using the same software from the late 1980s all way through to 2014. Although the system had been through various upgrades through the years, it didn't provide the functionality or flexibility we needed. Support for the system was quite limited, too. Hardly any other companies were still using it, so the vendor wasn't putting resources toward servicing the software."
Fortner and others at Fortner Gas Co realized they had outgrown the system and needed to look for a better, more technologically sound solution.
A Solution That's In Step With Today's Needs
"My cousin and I began looking at and comparing various software systems for our industry to replace what we had," shared Fortner. "The Cargas Energy software really stood out from the others. It was more user friendly, easier to navigate, and had mobile features that others did not."
Fortner said that while other solutions seemed to be just dressed up versions of what they had before, the Cargas Energy software offered more capabilities and convenience.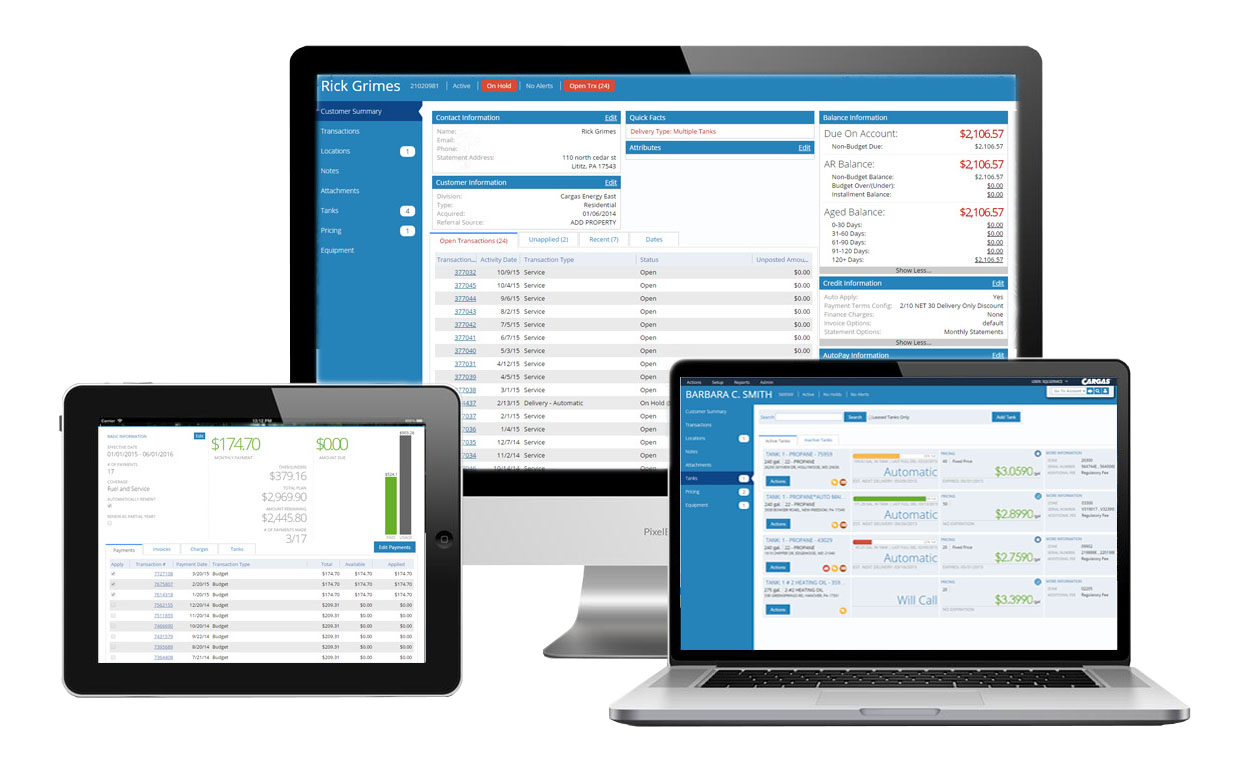 "The Cargas Energy software really stood out from the others. It was more user friendly, easier to navigate, and had mobile features that others did not."
– Shane Fortner, Operations Manager
Results That Are Taking the Company Places
According to Fortner, Cargas Energy software has had an immense impact on delivery efficiency.
"Before, drivers had to write out everything manually—customer information, gallons delivered, sale amount, etc.—and then bring the paperwork into the office at the end of the day," explained Fortner. "Then after that, a data entry employee had to enter the information into the computer. Posting delivery transactions was approximately an eight-hour a day job."
Real Time Mobile Delivery & Service
Thanks to the Cargas Energy software's Real Time Mobile Delivery module, Fortner Gas Company's drivers no longer have to deal with cumbersome paperwork. The software allows for tickets to be generated digitally and updated electronically, as well.
That feature has improved productivity on service orders, too. Before, all service orders needed to be prepared manually, but now the process is automated.
"With the Cargas Energy software, our service technicians need only worry about doing their job for the customer rather than haggling with back-office work," shared Fortner. "What used to be an entirely manual process is now far more efficient. Mobile Delivery changed the way we operate."
Figuring out delivery routes is now easier for the company, too. With the Cargas Energy Route Builder module, drivers have at their fingertips a way to quickly find the best route for their deliveries. That has enabled drivers to increase the number of stops they make each day.
Cylinder Exchange
Cargas Energy's Cylinder Exchange Management module has also helped streamline the administrative aspects of exchanging of propane gas cylinders.
"Because cylinder exchange prices can vary, it was previously confusing and time-consuming for drivers to figure out how much to charge customers. And after they calculated it, they then had to prepare a handwritten ticket with that information," explained Fortner. "Now the process is automated. Prices are in a database and electronically populated onto delivery tickets. Also, drivers no longer have to compute how many gallons were in each individual cylinder. Now they need only make one daily entry into the system rather than one for each and every stop that they make."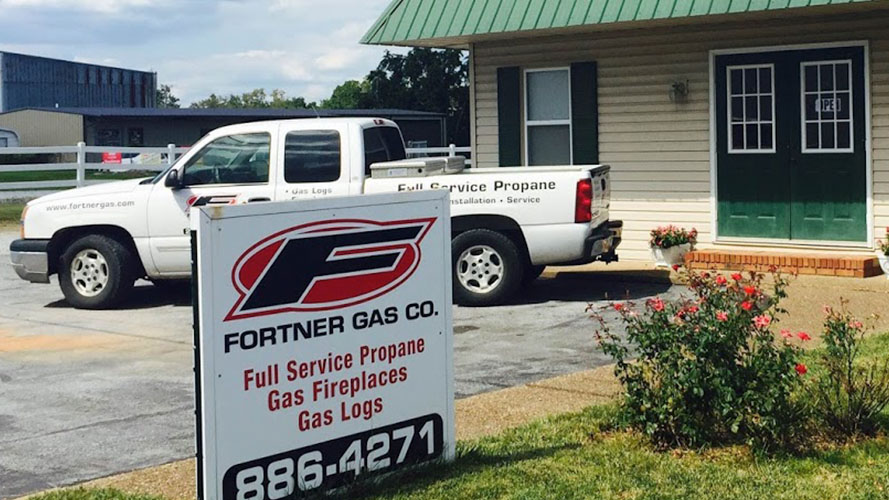 Online Payments
Fortner also shared that Cargas Energy has simplified managing customers' online payments.
"We previously used PayPal, and it took us several hours to process payments online. But with Cargas Energy and the online payment company they partner with, payments go directly into our accounts. All we need to do is approve and post them," said Fortner.
That has taken what was before a four- to five-step manual process down to just one step.
"We're extremely pleased with the positive impact the Cargas Energy software has had on our business," commented Fortner. "It has simplified operations and has made it much easier to train new employees. We've boosted driver productivity, enabling them to make between 20 to 25 percent more stops each day. And we've cut administrative labor expenses."
Bonus Benefit: Confidence Fueled By A Team-focused Company Culture
According to Fortner, Cargas has impressed him with how vested it has been in his company's success.
"Everyone at Cargas has been extremely helpful and holds the same high level of commitment to serving its customers. I can't say enough good things about them. They all have a positive attitude and they're always responsive," said Fortner.
He shared that Cargas has a team-oriented culture that makes relationships a priority. "An example of that is how they create face-to-face educational and collaborative opportunities at their annual Cargas Energy Summits."
Fortner also appreciates the industry partnerships Cargas develops with other software providers. By providing enhanced features and services to augment the Cargas Energy solution, they seamlessly offer additional value and capabilities.
"I trust and regard the solution so highly that I've recommended it to my cousins in Florida who run a gas company there," shared Fortner. "I wouldn't suggest it to family if I didn't have complete confidence in it."