CARGAS ENERGY & CRM: YOUR NEW DYNAMIC DUO
The most modern energy software in the industry is now talking to two of the best Customer Relationship Management (CRM) systems available. And it's a beautiful thing. Why? A CRM system is designed to automate, streamline, and improve your Sales, Marketing, and Customer Service functions. But when it integrates with your fuel delivery software, it has the power to transform your bottom line.
Tracking new leads, leveraging existing customer data—does your software do that? The integration of Cargas Energy and CRM allows you to approach Sales and Marketing like never before, giving you a smarter, faster, more strategic way to grow your business. Watch the demo video below to see the integration in action!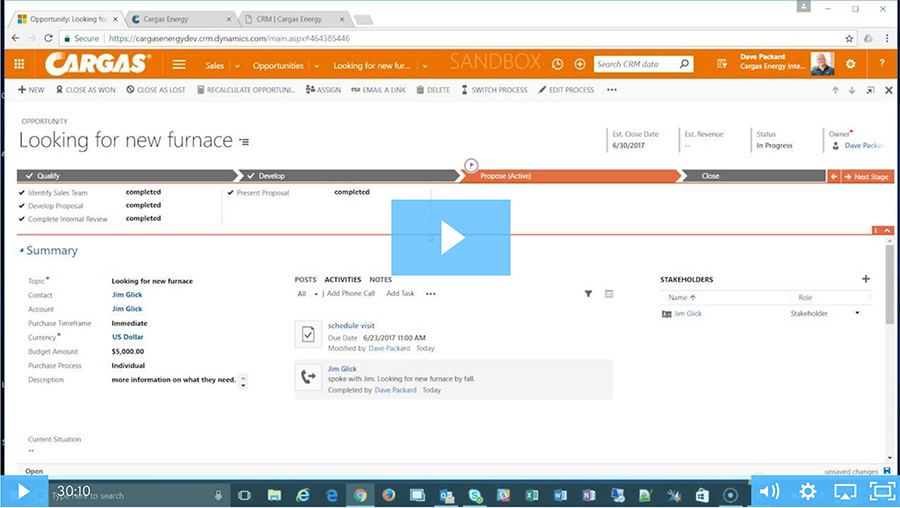 SOME
POWERFUL

AND

PRACTICAL

BENEFITS OF THE INTEGRATION BETWEEN CARGAS ENERGY AND CRM
Here are some of the ways you can use the integration between Cargas Energy and CRM to gain efficiency, drive sales and marketing, and improve your customers' experience.
CUSTOMER EXPERIENCE 

MATTERS
When your customers are confident in you, you can be confident in their loyalty. The integration of Cargas Energy and CRM puts your Sales, Marketing, and Customer Service teams on the same page, with the same information about each customer in one location, allowing them to deliver an exceptional customer experience.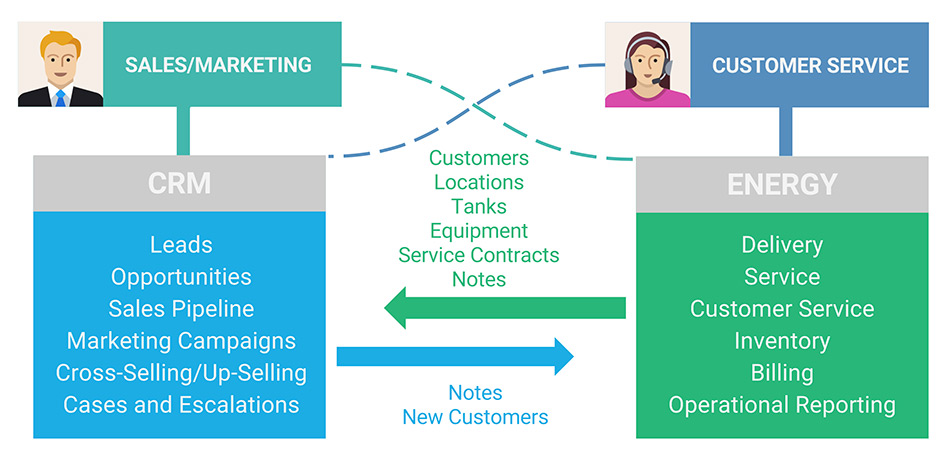 Watch the videos below to learn how you can utilize CRM to improve Sales, Marketing, and Customer Experience.
TWO PREMIER CRM SYSTEMS,

ONE GREAT INTEGRATION
When it comes to the best CRM systems available, two software packages rise to the top: Microsoft Dynamics 365 CRM and Salesforce. Our integration works seamlessly with both systems, so no matter which you choose, you'll be able to leverage your data for maximum results.

THIS IS NOT OUR FIRST RODEO
Cargas has been doing CRM implementations for a very long time—we were the first certified Microsoft CRM partner in the world. We know what it takes to help you utilize both solutions to their fullest potential. Rest assured, you are in good hands.