Automate Everything
How do you transform a department that's more often known to be the definition of chaos into the most profitable area of your business? Automation. With Cargas Energy, we'll help you transform your service department through efficiency gains, reduced overhead, and intelligent automation.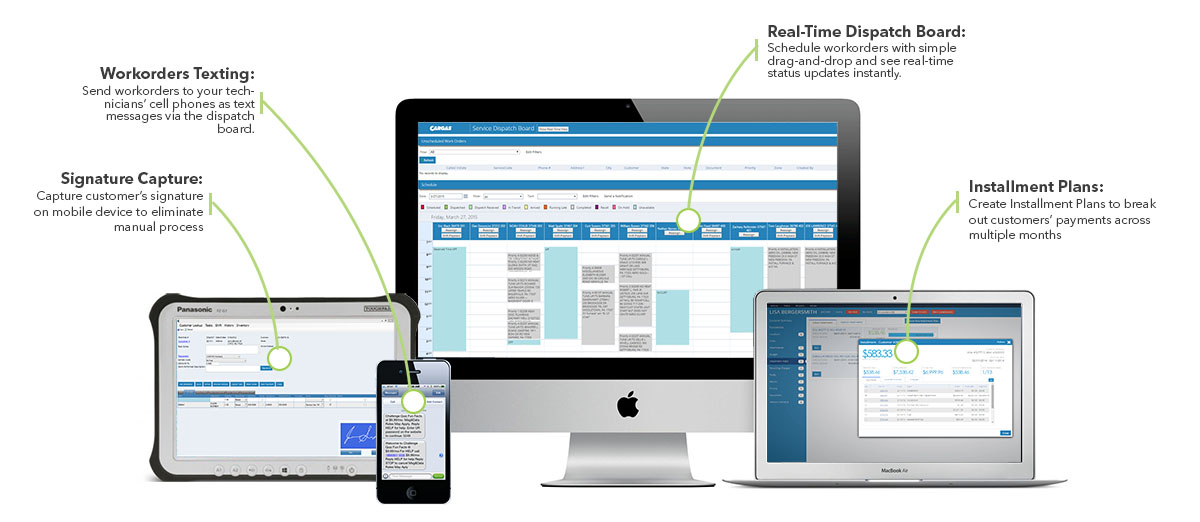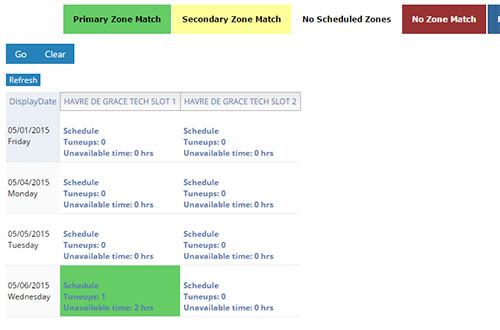 Intelligent Zone Matching
Our automatic zone matching feature will help you schedule tune-ups with ease. Quickly group all future work geographically to ensure your techs are working efficiently.
Advanced Service Contract Functionality
Our service contract functionality includes many advanced features such as automatic work order billing coverage, warranty tracking, interval billing, and mid-season upgrade/downgrade.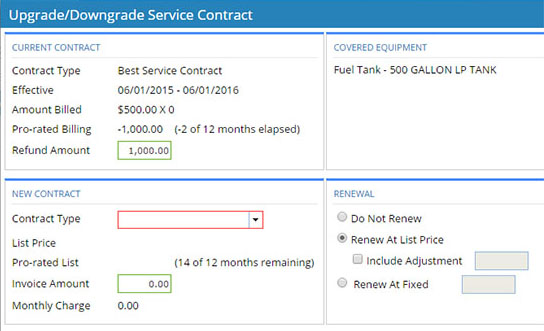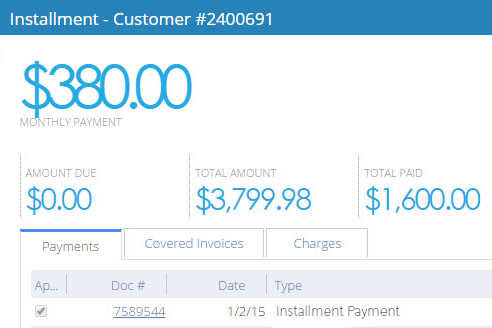 Installment Plans
Easily set-up installment plans to spread out customer payments on installations over a period of time.
Real-Time Service Dispatch Board
With our Service Dispatch Board, you can quickly view all your unassigned work orders for the day and your technicians' availability in an easy-to-use, intuitive way. Instantly schedule work orders with with an intuitive drag-and-drop interface, get up-to-the-minute status updates from your technicians in the field, and follow their progress in real-time.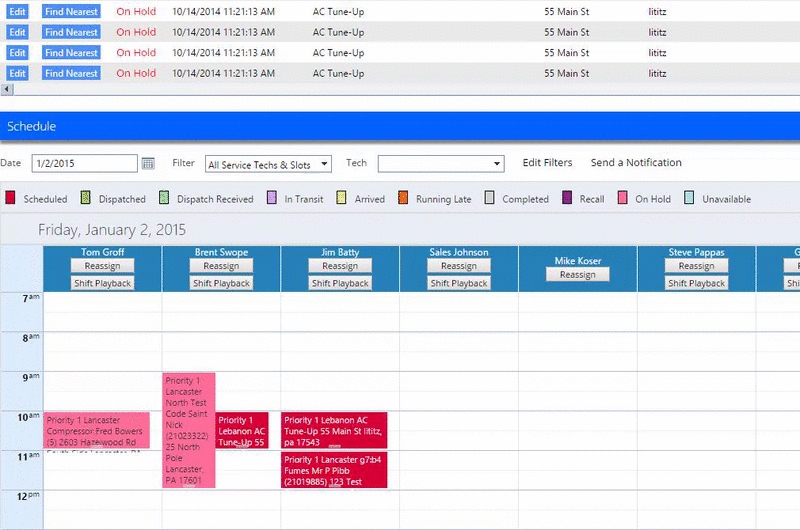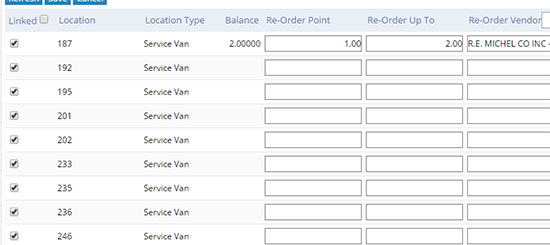 Real-Time Parts Inventory
Gone are the cumbersome days of managing individual service van's inventory levels on a piece of paper. With real-time inventory, you always know how many parts you have at any given moment. Set-up custom inventory levels on each vans, and have the system automatically reorder the parts you need from the vendor of your choice. It's that easy!
Versatile Flat Rates
Our flat rate functionality is both easy-to-use and versatile. Choose from either simple or complex flat rate item type, and quickly set-up flat rate items to improve your service profitability.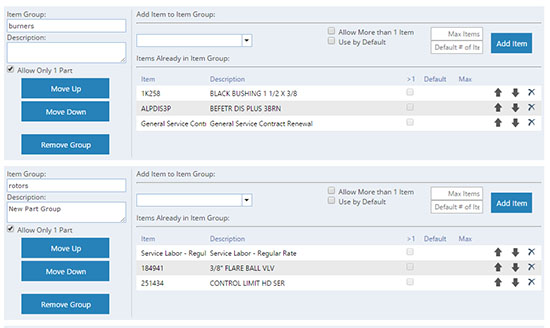 Real-Time Mobile Service
With real-time Mobile Service, you'll gain up-to-the-minute visibility to your service techs' activities throughout the day. Instantly dispatch new work orders, track parts inventory level in real-time, and capture customer signatures on-site.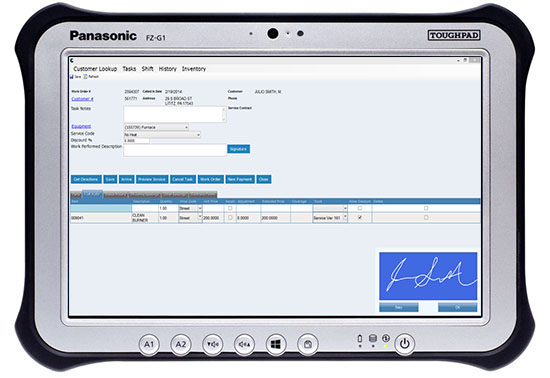 Real-Time Service Work Order Dispatching

Real-Time Inventory Tracking

Automatic Parts Reordering

Exhaustive Work Order History

On-Site Customer Signature Capture

TankSure and Gas Check Digital Forms
Extensive Integrations: We're Not Done Yet.
Our Service functionality wouldn't be complete without exhaustive integrations to many industry-leading partners… with many more on the way.
Join The Cargas Energy Family!