Discover Why So Many Companies Choose Cargas
The Only Choice That Matters
Software built on an outdated platform is obsolete the moment you buy it.
Cargas Energy is built on the latest in web technology, is accessible from anywhere and any device, provides true real-time visibility to your drivers and technicians, and seamlessly integrates into most 3rd party applications in the industry.
Choosing the right platform isn't only important, it's critical to getting the most out of your software investment.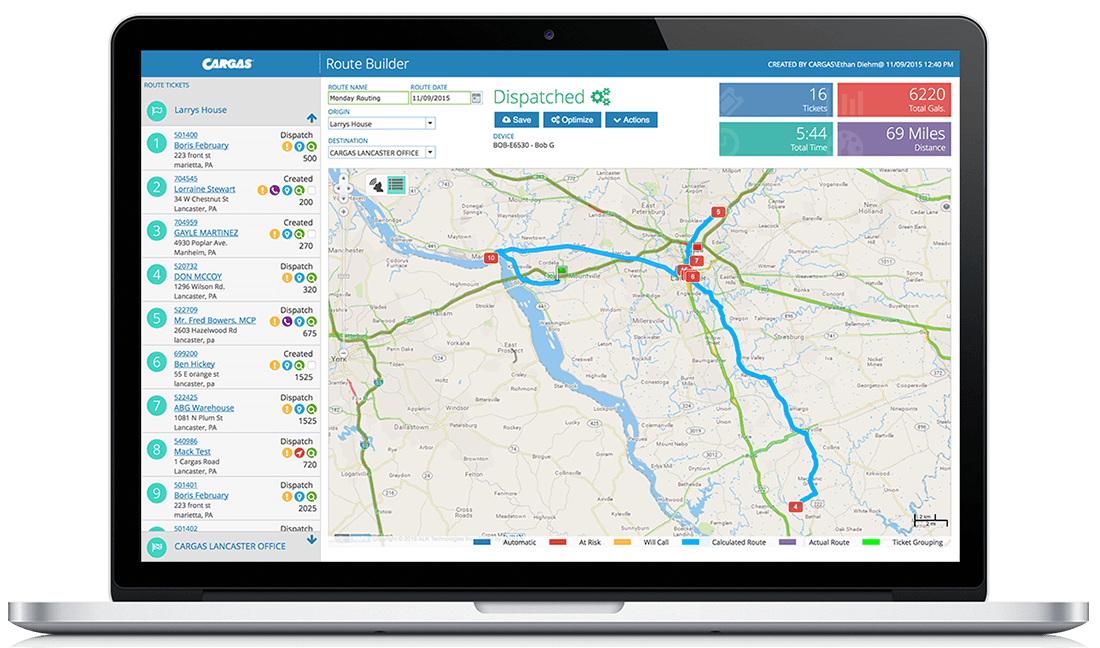 "I think Cargas gives you the tools to be able to grow your business, and really think about how can you do things better and have that learning mindset. Now we have the opportunity to do that, and it's been great to see employees step up and get excited about things."
Nicole Sullivan, Vice President of Administration
ANDERSON OIL COMPANY & ANDERSON PROPANE SERVICE