Let's Play With The Big Boys
In addition to our core functionality, Cargas Energy boasts extensive features designed for your company's commercial department. Utilize the same great easy-to-use solution to handle your company's big time operations.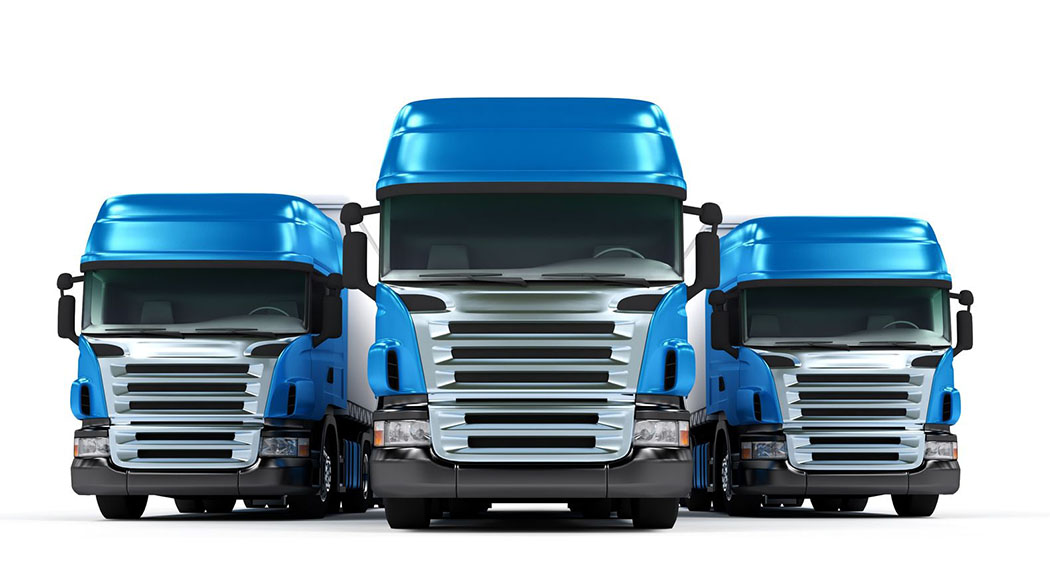 Cost Tracking
Our wholesale module allows you to track your fuel costs from the point of pick-up all the way to your end customers. Know exactly what your margins are on each wholesale ticket, all within the system.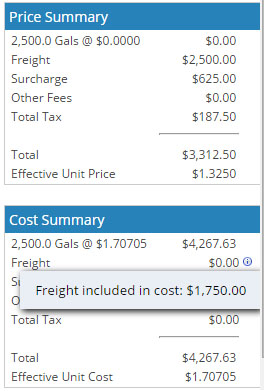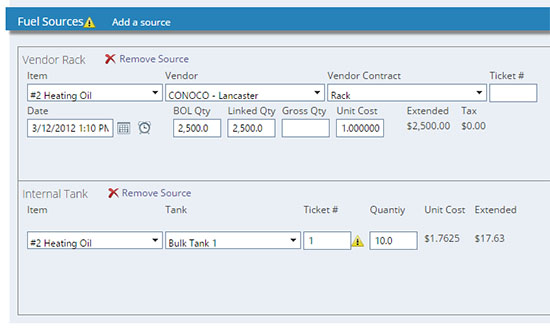 Multiple Sources & Destinations
Add multiple sources to your wholesale tickets for the most flexibility a wholesale system can offer. The system will automatically calculate the right cost based on each source line.
The Best Price, Always
Our system will automatically present you with ranked-by-price options of available suppliers for the product you are delivering at any given time, with freight and additional costs already figured in. No more time wasted trying to calculate the best price, it's all done automatically!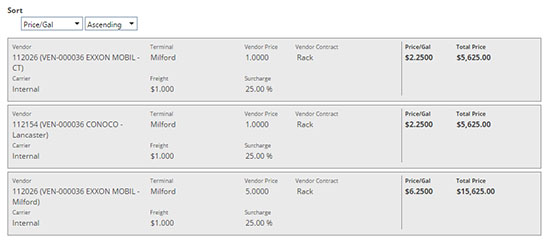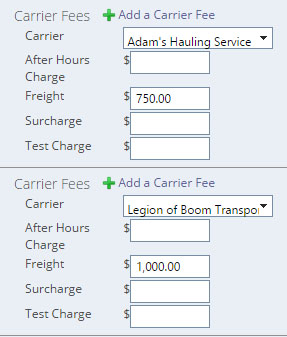 3rd Party Carriers? No Problem
Having someone else carry your load for you? Our system provides a way to track 3rd party carriers, including figuring the freight cost into your total cost of delivery, and matching the freight invoices up later to verify costs, all linked directly to the Wholesale delivery ticket.
Versatile Workflow Dispatch Board
Our wholesale dispatch board provides a centralized location to manage your wholesale department's activities, and allow you to create an efficient workflow.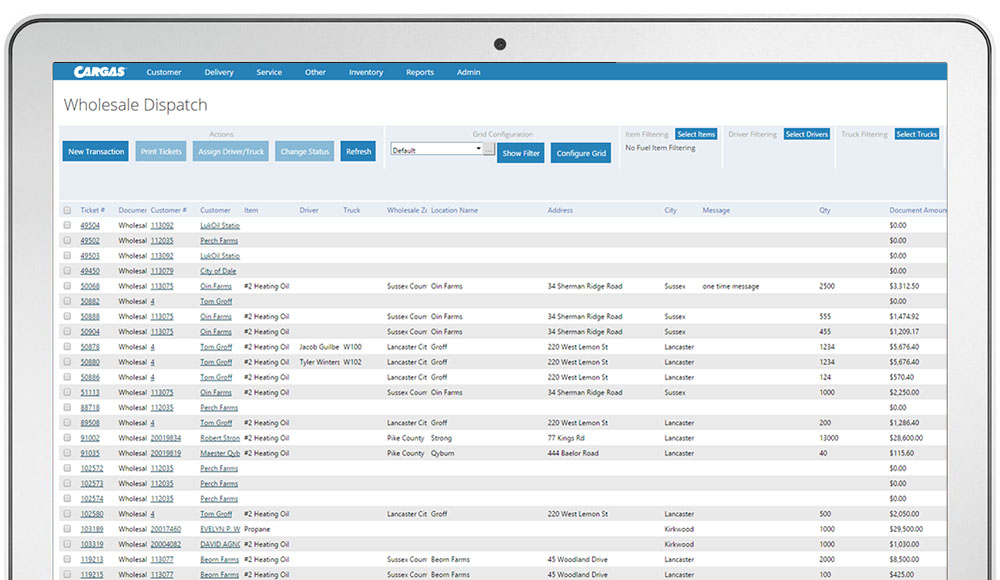 Robust Cardlock Integrations
We partnered with many premier cardlock vendors in the industry to bring a seamless cardlock integration into the system.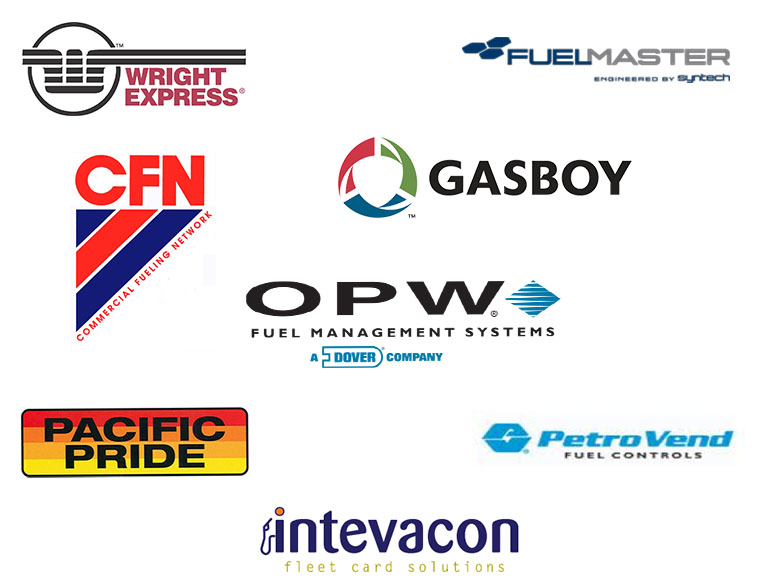 Beautifully Detailed Invoices and Statements
Send detailed cardlock statements directly from the system!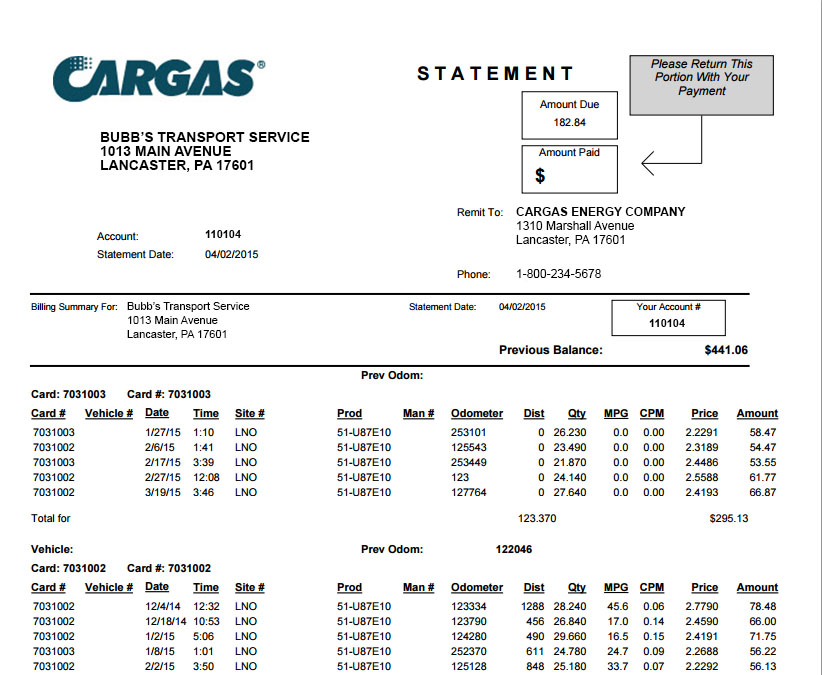 Join Our Cargas Energy Family Today!