Customer Success Story: Dixie Gas & Oil Corporation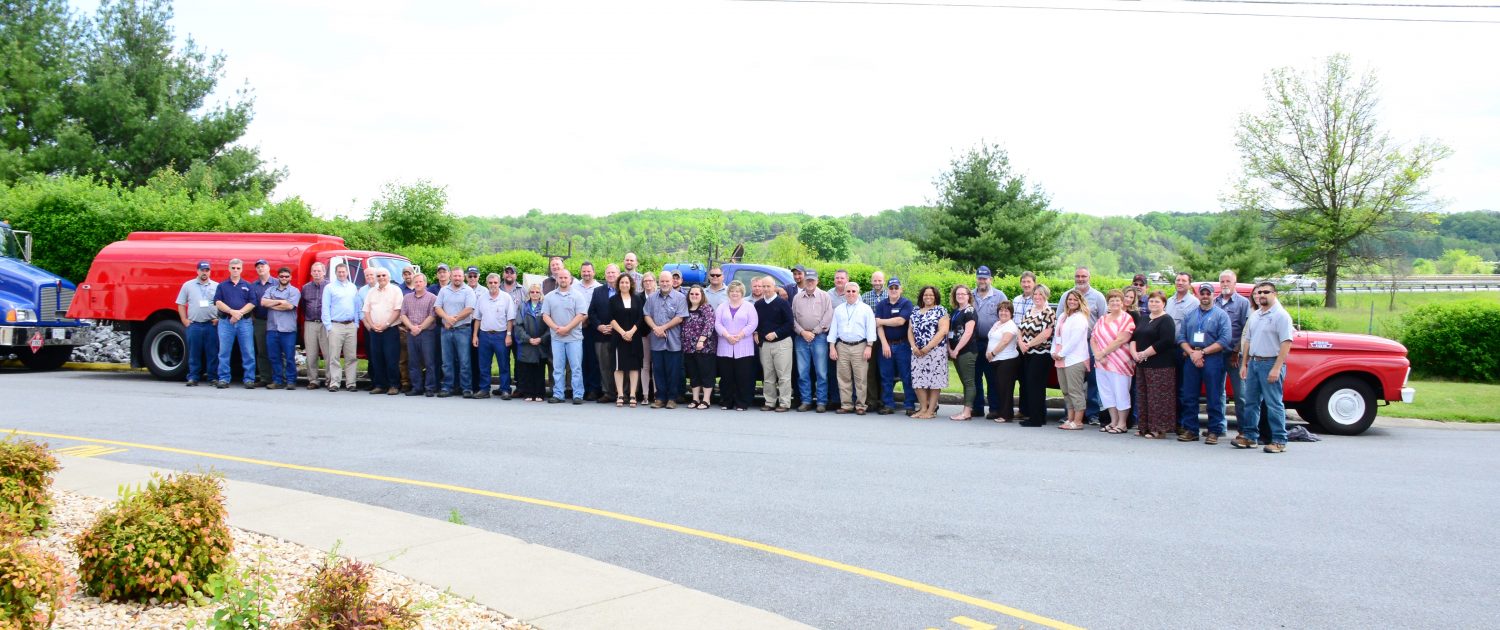 Founded in 1946 and headquartered in Verona, Virginia, Dixie Gas and Oil Corporation is a leading provider of propane and petroleum products to residential, commercial, agricultural, and industrial customers in western and central Virginia. Dixie provides propane, gas fireplaces and accessories, heating oil, kerosene, diesel fuel, gasoline and a full range of bulk and packaged lubricants from its locations in Verona, Elkton, Lexington, and Covington, Virginia. In all the company does to serve its customers, it strives to maintain a personal touch—customer service calls are answered by a live person and in-person relationships are built between customers and its sales team.
The Challenge: A Legacy System That Was Lacking Features And Lagging Behind The Times
Dixie Gas & Oil had been using the same software to manage its operations since 1989.
According to Danny Alexander, Executive Vice President, "It was a good system for a long while. But as we grew, changed, and evolved, our younger staff was less comfortable with that UNIX-based solution and wanted something Windows-based that was more user friendly and adaptable."
The legacy system didn't provide the ability for customer service representatives to readily see everything they needed to answer customers' questions on the spot. They needed to visit multiple screens on their computer and even leave their desks to interrupt dispatchers in order to see information about orders, payments, and delivery statuses.
"Generally, customers care about two things: 'How much will the delivery cost?' and 'When will I get it?'" explained Tina Estes, Dixie Gas & Oil's staff Accountant. "Our system didn't have prices displayed on the screen, so we had to look up prices in a book to find them. That was time consuming and frustrating, especially during times of high call volume."
In addition, the mobile delivery module on the system wasn't serving drivers' needs. If a driver went out of cell phone service, which happened often due to all the rural areas the company serves, they would lose their tickets and routing information.
Another deficiency within the system was its inaccuracy in tracking inventory. "In our legacy system, a lot of times inventory transfers went to 'lala land.' The system didn't record some inventory ins or outs," explained Estes. "It would appear as though we were either missing inventory or we had too much when, in fact, it was just the system showing incorrect data." This, coupled with overall system stability issues resulting in frequent downtime, motivated Dixie to seek a change.
The Solution: Cargas Energy And Intacct Accounting Software
Dixie Gas & Oil engaged Cargas after meeting at an industry trade show. The company chose Cargas Energy because of its software's capabilities and Cargas's integration partnerships. In addition, Dixie Gas & Oil also moved from its former accounting software to Intacct cloud-accounting software, implemented by Cargas.
The Cargas Energy Mobile Delivery capabilities went live in January 2016. The other Cargas Energy modules went live in July 2016. Also in July, Intacct and the Cargas Energy integrations with Dixie Gas & Oil's cloud server provider, payroll software, credit card payment processing solution, and tax software were implemented.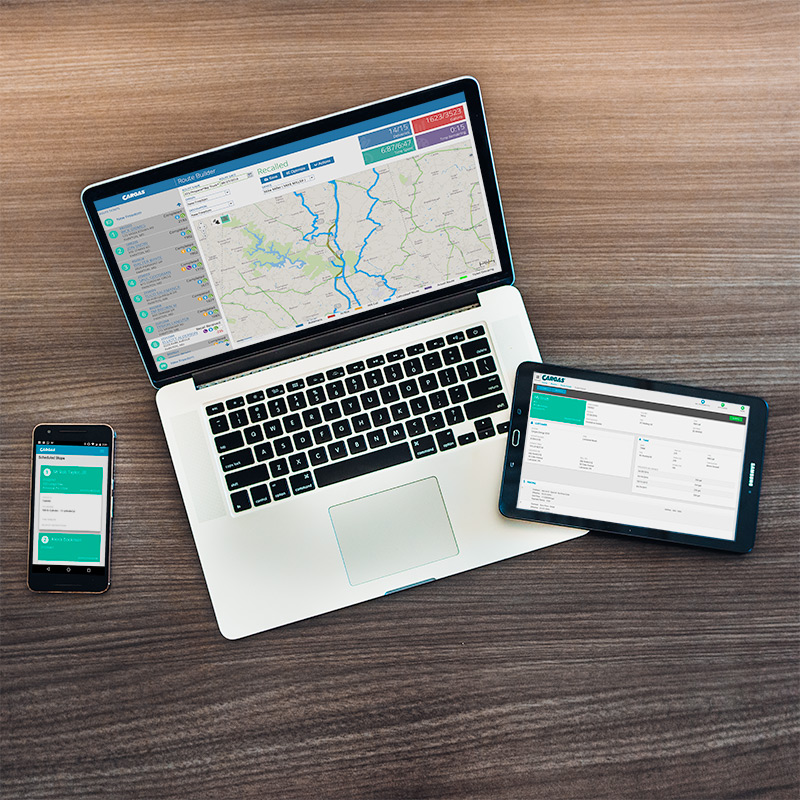 "The Cargas system is far more modern than what we had, and Cargas's partnerships expand the capabilities that will help us achieve our goals," shared Estes.
With the Cargas Energy Customer Service module, Dixie Gas & Oil's customer service team can answer questions quickly because they have nearly all the information they need about customers' accounts and delivery information all on a single screen.
According to Alexander, "It has greatly enhanced our ability to serve customers more effectively and efficiently. We can help callers faster because all of the necessary info is in a central place. Seconds count when you're receiving hundreds of calls every day."
Two big benefits Estes has seen have come from the ability to put different types of purchase order numbers in different places on invoices (especially important for government orders) and the ability to indicate to which tank/location a delivery was made for a customer.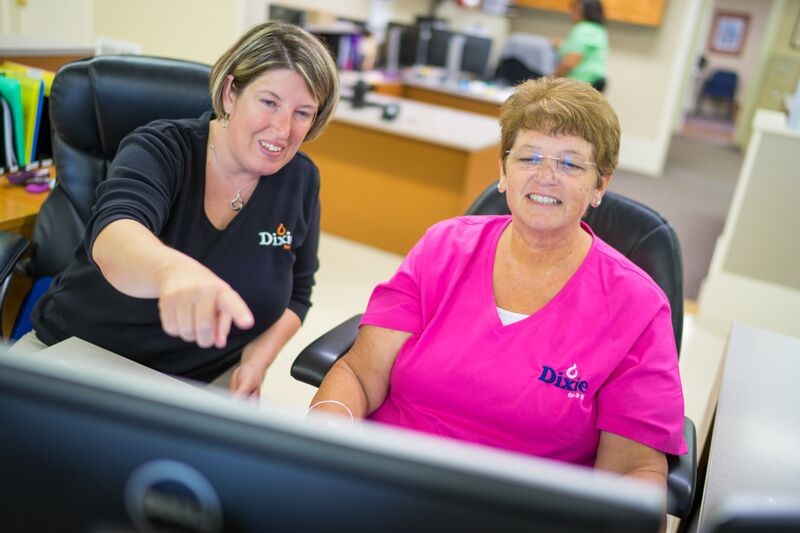 "We have a lot of customers with a lot of tanks on their accounts. This has made things easier for them," shared Alexander.
Also, within the system, customer service can readily see the readings on tank monitors and check levels for customers. In the past, reps had to put customers on hold and ask the dispatchers for that information.
Delivery And Service Benefits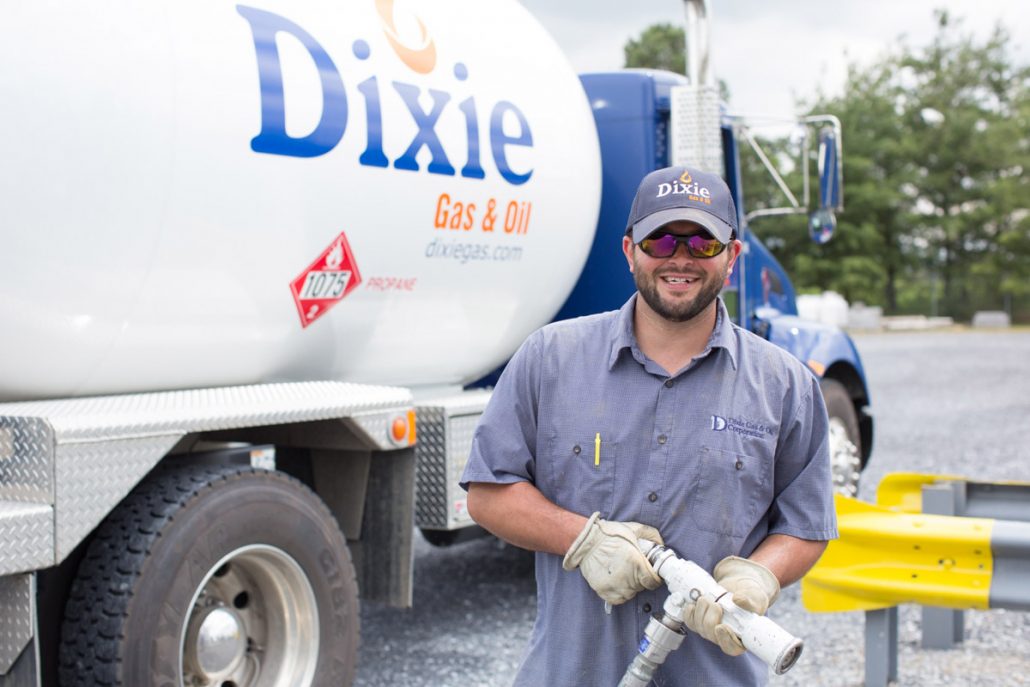 Cargas's mobile delivery system has improved delivery efficiency, too. With Cargas, drivers can still see their routes and tickets on their tablets, even when they're out of cell phone coverage. That offline visibility has saved money and time.
"What was especially wonderful is that it literally took our drivers just two hours to get up to speed with the Cargas mobile solution," explained Estes. "Our drivers hated the old system, but they like what Cargas has developed."
Dixie Gas & Oil also uses the Cargas Energy mobile service software. Before its implementation, techs logged everything on a handwritten order. Now they submit and process work orders electronically—which has saved time because the information is automatically added to customer and accounting records.
Pricing Flexibility Benefits
Another advantage the company gained from the Cargas solution is the ability to add bulk lubricant orders onto the same tickets as other products.
"This was a huge differentiator for Cargas. Before, generating bulk lubricants order tickets was a manual process. Now we can do it electronically on a tablet. That information is automatically transferred to Intacct so it's accounted for in the right place," said Estes.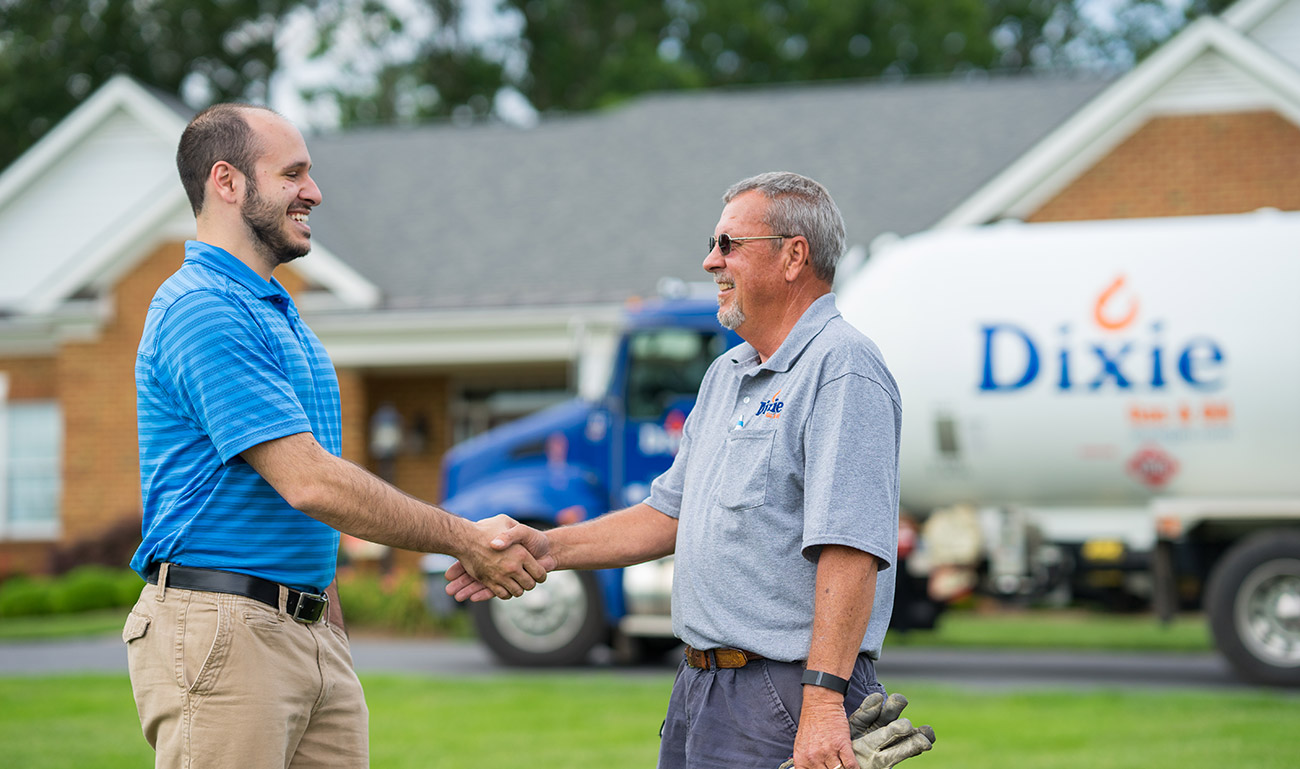 Inventory Tracking Benefits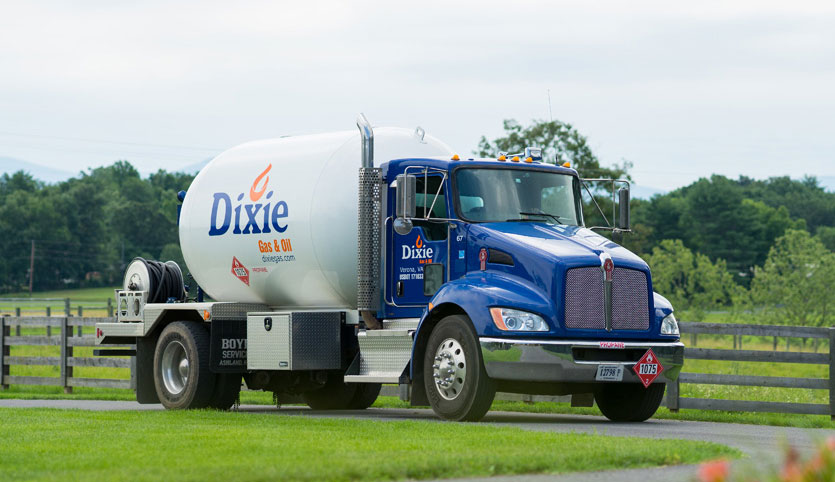 Alexander shared that Cargas Energy has also given Dixie Gas & Oil a way to match different inventory product costs (for example, spot market, pre-buy, and volume-based pricing) with the appropriate class of customer so profit margins can be managed more precisely.
"By allowing us to separate inventory costs, we don't have to use a weighted average when calculating margin. Instead, we can actually track the real margin associated with transactions and strategize to maximize our profitability," shared Alexander.
Another inventory-related advantage is the ability to map multiple profit centers within the company's different classes of business. The Intacct "Dimensions" feature allows Dixie Gas & Oil to drill down into margins on a more granular level of detail, such as for transport margin vs. regular sales.
Estes also shared that Cargas's inventory process has helped the company with "book" inventory losses. "It would take me days to reconcile inventory levels that didn't match up. With Cargas, I can get all of our liquid products reconciled in a few hours. Other staff members who do reconciliation for parts, heating equipment, and lubricant inventory have experienced the same benefit."
Another improvement over Dixie Gas & Oil's legacy system is the ability to run inventory multiple times in the event of an error. Prior to Cargas, Estes said it was a huge ordeal to re-run the information.
"The Cargas solution also allows us to run mid-month inventory to see where we are before the end of the month," said Estes. "There are five of us who do various inventories here and we all love that improvement."
More Flexible Reports And Greater Insight
Dixie Gas & Oil has gained some enhanced reporting capabilities, as well.
With the "Queries" function in the software, the company has the ability to build its own reports based on what it wants to review.
"We can quickly get reports on most anything that we want. Before, it took a long time because we had to rely on our software provider to create them for us," explained Estes.
The company can now see details it couldn't before, which has enabled it to make decisions and changes to yield better margins.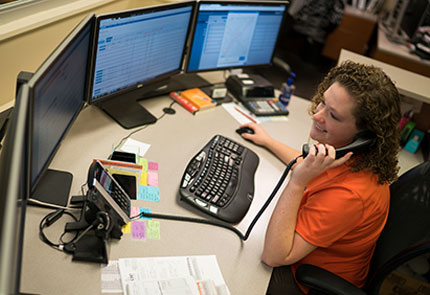 A Win For All Involved
With Cargas training videos as a resource and access to a hands-on test site, Estes executed a company-wide employee training program to help everyone become comfortable with the new system.
"Her efforts made the transition a seamless one," said Alexander.
By selecting and implementing the Cargas Energy software, Dixie Gas & Oil has improved its customer service and communications, boosted driver productivity, and given its executive team greater insight into the financial performance of different areas within its business.
According to Estes, "Everyone we have ever called at Cargas has been more than amazing and helpful. All of their support team is knowledgeable and does what it takes to solve problems. Cargas is more than a vendor—they're a really good partner."
Alexander agreed. "We are thrilled with Cargas and their team. The experience in working with them had been most impressive and rewarding. We are much better off with the Cargas system."