We Understand the Big Picture
When it comes to improving your overall cash flow, we understand there's not a silver bullet that can solve the problem. That is why Cargas Energy features a series of interconnecting smart features that work together to improve your cash flow efficiency.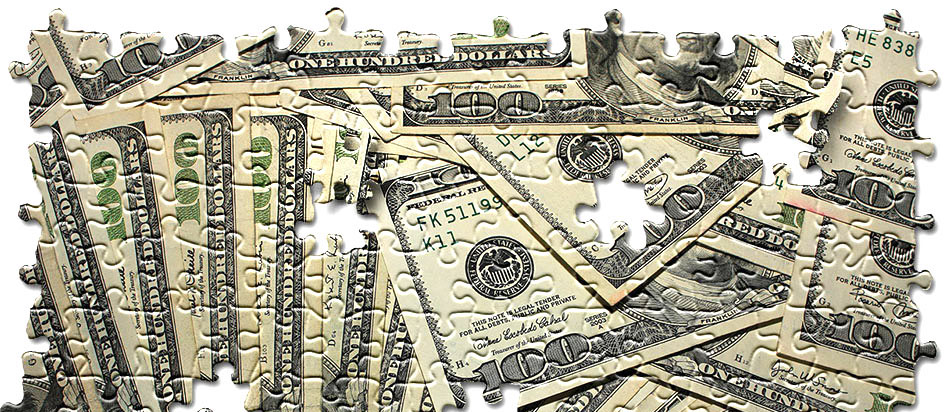 Budget Plans
Control The Cash Flow
Budget Plans
Our smart budget calculations ensure the most efficient way to spread out your customers usage throughout the year.
Automatic Payments
Automate Payment WIthdrawals
Automatic Payments
Automate customer payment withdrawals and reduce inefficiency and missed payments with our Automatic Payments module.
Auto On-Hold
Worry-Free On-Hold Feature
Auto On-Hold
Automatically put your customers deliveries on and off hold, and review on-hold deliveries and authorize payments before you release them.
Collections
Manage Collection Chaos
Collections
Organize Your Collection Tasks Into Manageable Workflows. Get your money faster and keep your customers happy by reducing redundancy.
Versatile Budget Plans
Having your customers' fuel usage concentrated in winter months doesn't mean that your cash flow needs to follow the same pattern. With our advanced budget plans functionality, you can easily calculate your customers' projected usage and create individualized plans that are right for your customers. Easily make mid-season adjustments and efficiently do mass budget renewals. Display custom messages on your budget customers' delivery tickets. Those are some of the features, and there are many more!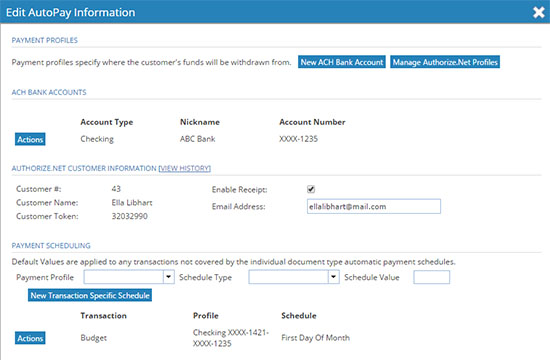 Automatic Payments
Our Automatic Payments module allows you to easily set-up payment profiles on customer accounts and help eliminate cash flow inefficiencies, all directly from within Cargas Energy. Some of the features highlight:
Direct Integrations via ACH and Authorize.Net

Set-Up Scheduled Monthly Withdrawals or Credit Card Charges

Set-Up Transaction Type Specific Schedules

Pre-Authorize On-Hold Deliveries Before Releasing

Flexibility To Assign Different Payment Method Per Transaction Type
Automatic On-Hold Process
With our automatic on-hold process, there's no need to worry about delivering fuel to delinquent customers. The system will automatically put customer accounts on hold based on customizable terms you set-up, and you can then pre-authorize payments from within the system before you release the deliveries. Our system will also release the deliveries automatically once a customer account is brought back into good standing. This all happens without any manual process, saving you time and money.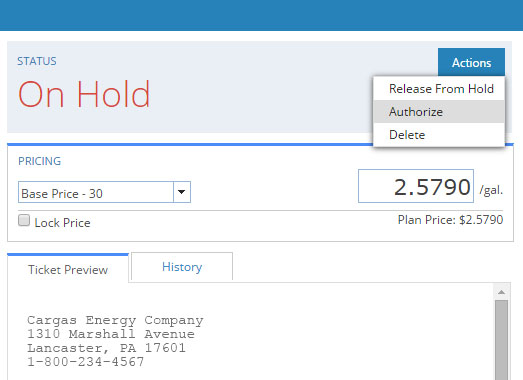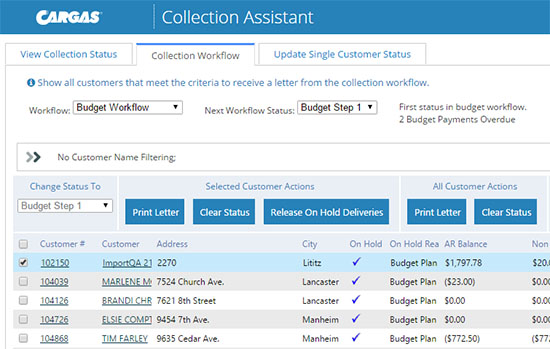 Intuitive Collection Process
The Collection Assistant is a centralized command center for all things collections. At its heart is the Collection Workflows, where you can place your customer accounts into a series of automated steps,  ensuring they get the appropriate letters in the right sequence. In the end, your cash-flow process comes full circle.
Join The Cargas Energy Family!