The Anatomy Of A Modern Customer Screen
We designed our Cargas Energy customer screen with a priority on ease-of-use and usability. Discover some of the amazing features our customer screen has to offer!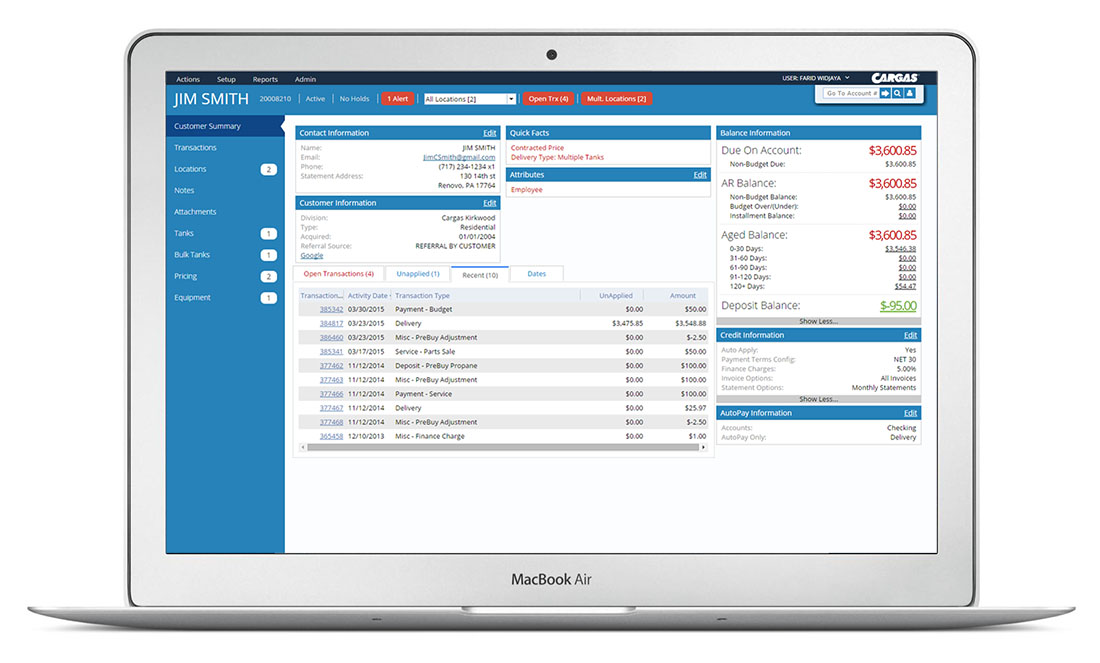 Easy, Intuitive Navigation
Everything on the customer screen is laid out intuitively with ease-of-use in mind. Only see the things that apply to the account with a clearly laid out menu providing easy access to everything you can do on the account. All these things ensure that your CSR's can hit the ground running in no time.
Beautiful Visuals
The word 'beautiful' isn't typically the first word that comes to mind when talking about your fuel delivery & service software, but our customer service screen is designed to be both practical and visually appealing. Your customer screen has never looked this good.
Impressed Yet? Request A Demo Today!
Everything You Need
 We have designed our customer screen to be feature-rich, allowing you unparalleled access to everything you'd ever want to do on a customer's account. Here are just a few of the features you can access from the screen:
Aging Buckets With Drilldown Functions

Budget & Installment Plans

Service Contracts

Credit & AutoPay Information

Customizable Transaction Grid

Notes, Alerts & Attachments

Tanks and Other Equipment

Customizable Attributes

Invoice & Statement Printing

Auto On/Off Hold

Customer Address Geocoding

Delivery & Service Work Scheduling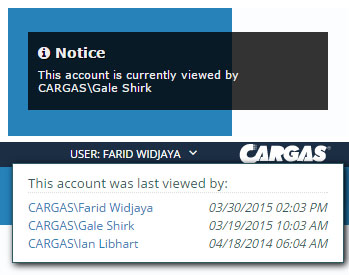 It's The Little Things That Matter
We've sprinkled many small-yet-incredibly-useful features throughout the screen, such  as automatic notification when another user is viewing the same account, or a visual alert that pops up when you first open the account. These are just a few of the ways we try to make your life easier.