RUGGED OR SLEEK. WINDOWS OR ANDROID.
THE CHOICE IS YOURS.
Cargas Energy Mobile Delivery 2017 runs on both Android and Windows devices, giving you unprecedented options in investing in more ruggedized devices, or sleek and much more affordable Android tablets. The best part? You can run both platforms simultaneously, allowing your company to gradually transition to a single platform if needed.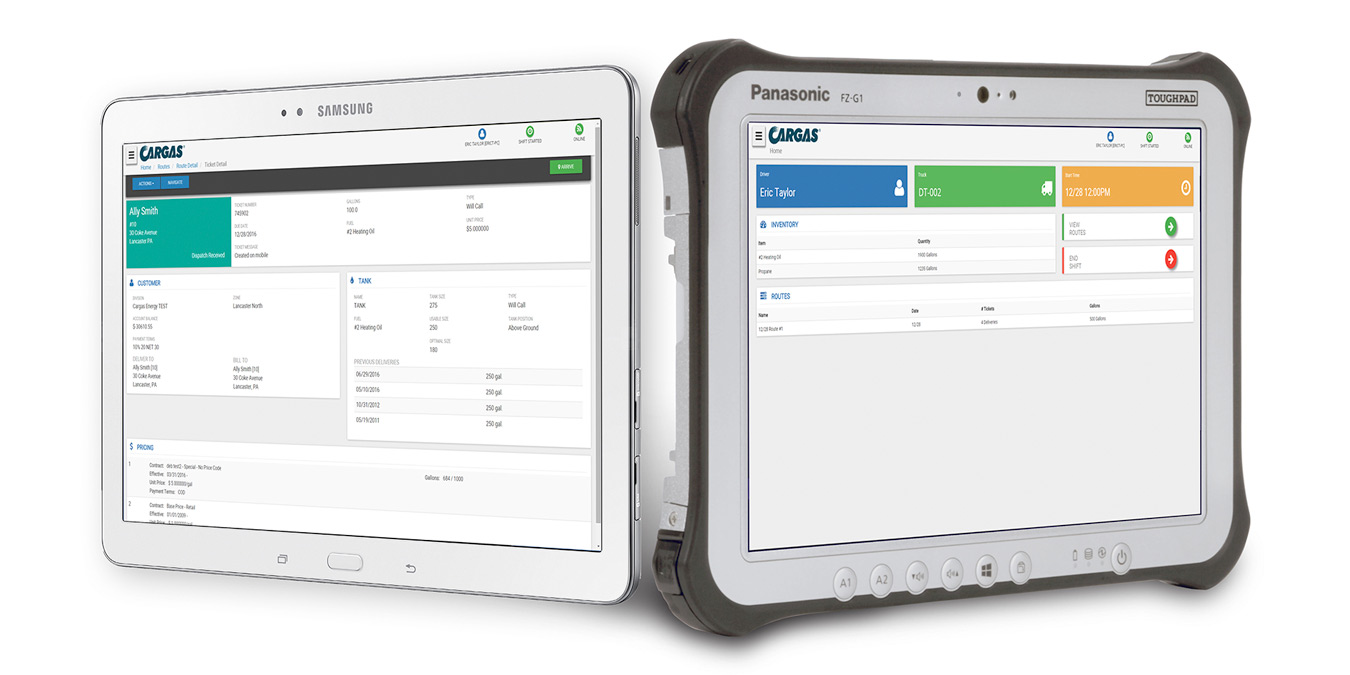 Schedule an in person demo of Cargas Mobile Delivery
Contact us to schedule your demonstration today!
WATCH A
5-MINUTE PRODUCT TOUR VIDEO

OF MOBILE DELIVERY
Fill out the form below to watch a 5 minute product tour video of Cargas Energy Mobile Delivery 2017 and learn more about it's features and capabilities!
AN ALL NEW
MODERN USER INTERFACE
Cargas Energy Mobile Delivery 2017 has been redesigned from the ground up, building on our ten years of experience with mobile truck computing, resulting in an incredibly intuitive application to learn and use. The new version shares the same look and feel as other modern applications your drivers already use every day, resulting in a much quicker training and user adoption process.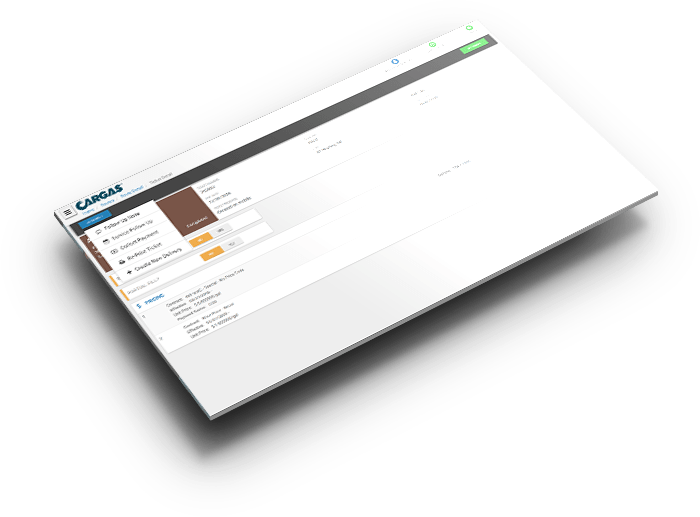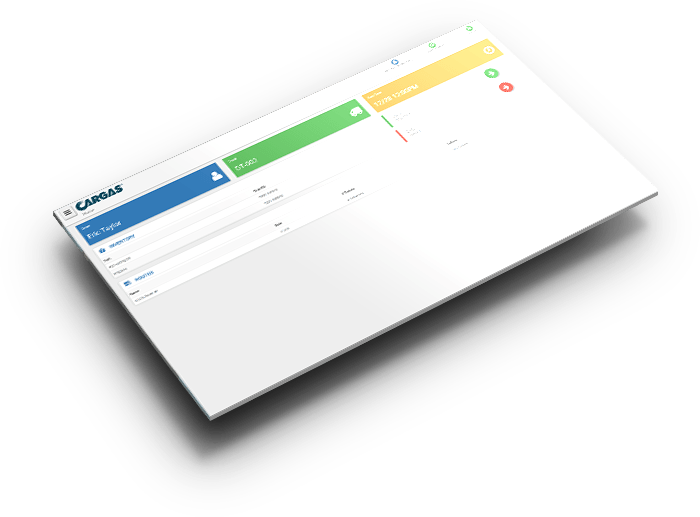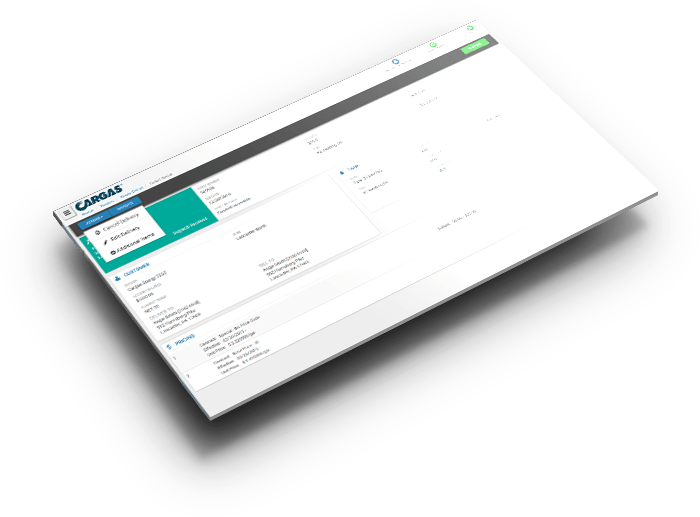 SEAMLESS INTEGRATION

TO THE BACK OFFICE
Contrary to many fuel delivery software packages that 'bolt-on' a mobile application after the fact, Cargas Energy's back office and mobile applications were designed together. This provides seamless access to information throughout the back office and mobile experience, as well as integration points that provide insight to your entire team on what is happening out in the field.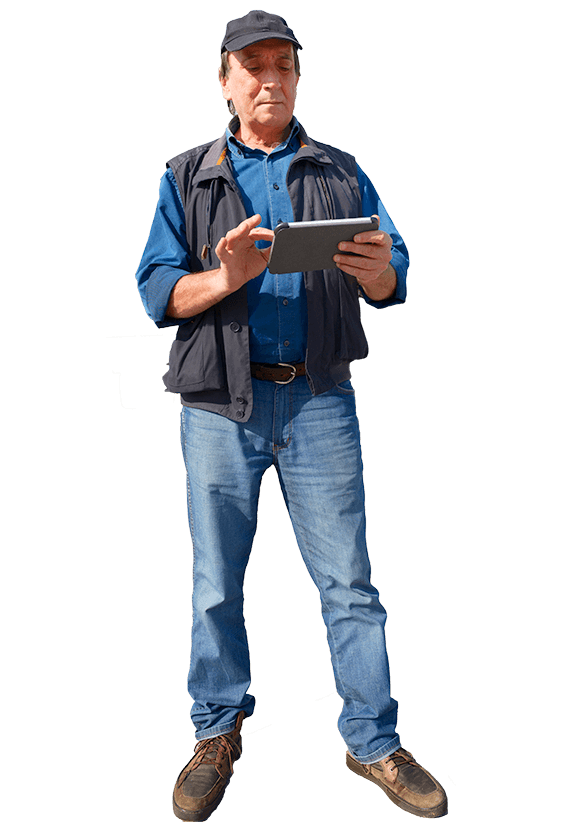 ALL THE
FEATURES
YOU LOVE AND MORE
Cargas Mobile Delivery is full of industry leading features, each intuitively designed to help you deliver fuel more efficiently and better serve your customers.
If you would like to learn more about our new Mobile Delivery application or see any of Cargas Energy's other powerful capabilities, please don't hesitate to contact us and schedule your demonstration!