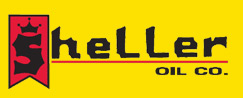 "We've been using the Route Builder in Cargas Energy for a few months now. My initial reaction to the new version was two-fold. I was looking forward to leveraging such a practical, feature-rich application to automate our dispatching and routing procedures. On the flip-side, adopting that much change can cause interruptions and requires a significant investment of time to absorb new functionality. To my surprise, the ramp up period was next to nothing.
Cargas designed Route Builder to be very intuitive, simple to understand and incredibly easy to use. The biggest value we are seeing from Route Builder is that it is web based and fully built into Cargas Energy. Our team can access the system from anywhere remotely, from virtually any device for ticket dispatching.
With the streamlined approach and functionality of Route Builder, we anticipate time savings of 2 hours per day in productivity gains for our drivers. Instead of manually sifting through tickets and optimizing their own routes, our drivers are doing what they do best: delivering product!"
Steve Fetter, Operations Manager
"As Project Manager for Townsend Oil's phase I integration of the Cargas liquid delivery module I want to express my sincere respect for your entire team and your company's energy software product.
We recognize that integrating a new delivery module into an existing and foreign software system has incredible challenges. In addition, having less than 3 months to complete the entire conversion only added to the complexity of the project. The Cargas team exhibited excellent communication, cohesion, industry knowledge, and teamwork which allowed Cargas, Symat, Asiopen IT Specialists, and East Coast Utilities to operate as a team to devise and employ an integrated solution.
Having 35 years experience in the retail energy field, I can say with certainty that your delivery module far exceeded my personal expectations for ease of use and thoroughness of its program. I look forward to assisting with Phase II in the near future."
Marc Bingham, Project Manager


"Cargas Energy allowed us to convert wasted time into tangible savings. The system has given us better control and reduced our staffing needs. After factoring in customer satisfaction improvements, the financial return is far reaching.
Cargas has exceeded our expectations on many fronts. They offer outstanding support and provided us with the smoothest implementation I've ever seen. They have a natural ability to understand our strategic needs and convert them into system functionality. The Cargas team and their approach to solving business problems is by far the best in the business."
David O'Connell, CEO
"With Cargas Energy, we are saving over $100,000 annually. That's just from reducing labor and postage costs through in-field data capture and point of sale invoicing. We are seeing impactful savings and efficiencies across the entire business.
Billing has been streamlined from 10-15 days to 24 hours in some cases, resulting in faster cash flow turnaround. Posting hundreds of tickets took a full day. Now, it's done in minutes. Remote dispatching and elimination of manual ticket handling is driving our cost of delivery down while the system's GPS tracking provides real time visibility into inventory levels. We know where our assets are at all times."
Mike Taylor, President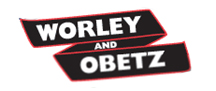 "Throughout the selection process, our goal was to find a flexible and adaptable solution to support our needs today and well into the future. Cargas is providing that solution as well as a personal level of dedication to the success of our project. It was an easy decision.
Cargas Energy meets the industry specific functionality required to run our business. What made this solution stand above the rest is their innovative approach to software design. They're tailoring the technology to our unique processes, giving us exactly what we need."
Seth Obetz, Vice Chairman
"We found ourselves with 20% fewer drivers in peak season, January 2009. With the help of Cargas Energy, by wireless ticket routing, efficient deliveries, and literally no paper handling by our drivers, we were able to deliver the most gallons in a month we have ever sold."
Michael DeBerdine, III, President

Ready To Make The Move? Request a Demo Today!